02 Feb

The new engine Rotax 915iS – an outstanding performance

Take off into the new season with the best gyroplane!

After intensive development and a mature test phase we present you the optimal combination: the MTOsport 2017 and the Cavalon – both equipped with the new Rotax 915 iS! No matter if open or closed, both models deliver outstanding flight characteristics combined with internationally award-winning design. They have the best climb rates and individual equipment options. In fact, the match of AutoGyro Cavalon and Rotax 915 iS even results in the fastest side-by-side gyro on the market.

But most important: AutoGyro + Rotax 915 iS is now ready to order!

For your very personal configurations we are at your disposal as always and are looking forward to your inquiries.

If you want to get detailed data, please contact us.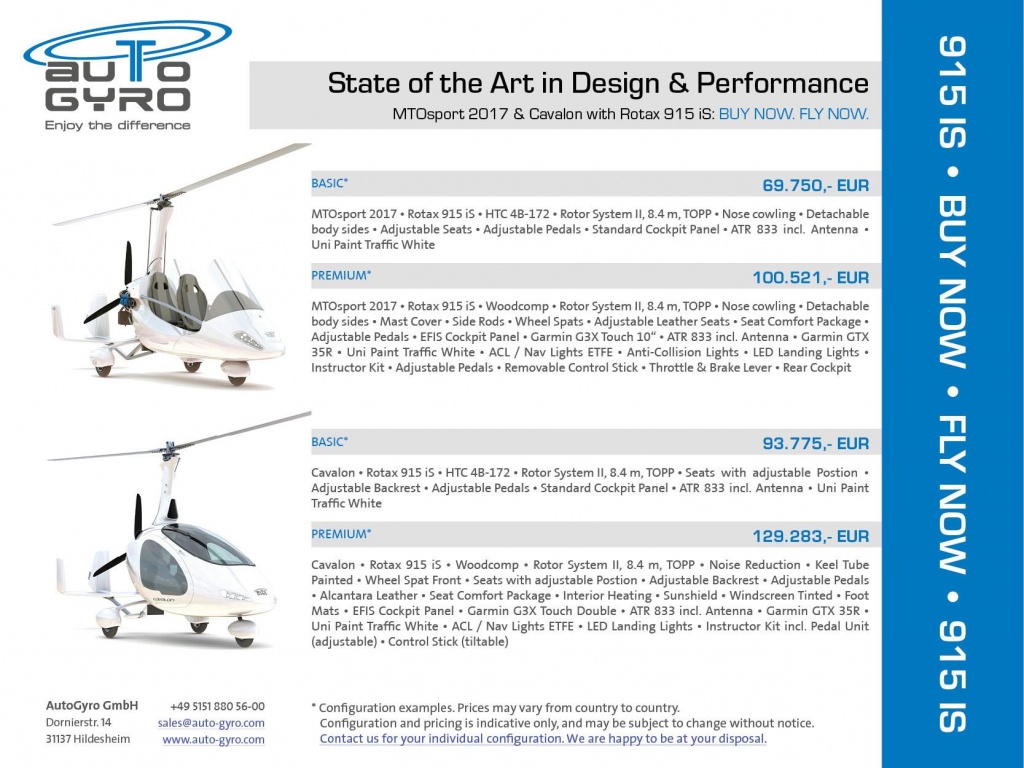 Enjoy the difference!